We do have a meeting this week, pass it on.
I would have put a poll up, but only paid users can use them (or people with the html code, which wouldn't be me.) so...Here's list of stuff to choose from.
The first two were the only ones I could get good screencaps of. If you have better images, send 'em and I'll post them up. ...That, and I ran outta time. xD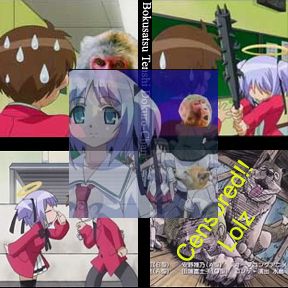 Bokusatsu Tenshi Dokuro-Chan : Comedy/Fanserivce. Good for laughs. It's just insanity.
Full Metal Panic! The Second Raid : Action/Comedy/Romance/Drama. You knew it was coming. Really, it's a great series...But only for those who prefer more action. The second series is more action packed and more bloody than the first. :D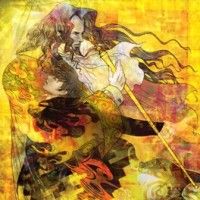 Gankutsuo The Count of Monte Cristo : Drama? Just, beautiful. What else can ya say?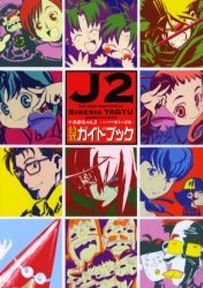 Jubei-Chan 2 : Comedy/Action/Drama. Funny and good. You don't have to watch the first season to understand the second since it's recapped through out the whole thing.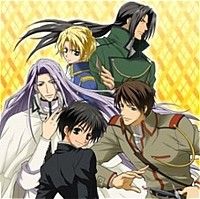 Kyou Kara Mou! - Shounen-ai(ish)/Comedy/Drama. Good for laughs. Very interesting. If you have seen it, vote for something else, please.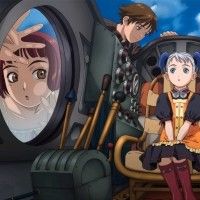 Last Exile - Drama/Action/Romance? You'll recognize the artwork. AIRSHIPS. Beautiful.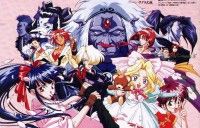 Sakura Wars - Drama/Romance/Comedy. Classic.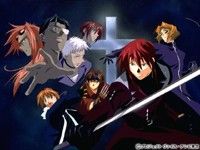 Weiss Kruez - Drama/Hinting. Also an old one.
Please add more to these, I'm tired now. At least I posted something. x_X Whatever ya'll pick, will be the icon contest.
Current Mood: dorky
Current Music: We get knocked down.